David M. Baker, DMD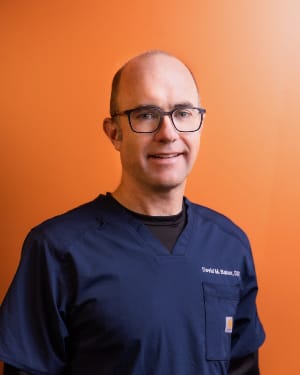 Dr. Baker graduated with honors from the University of California, Berkeley in 2001 with a Bachelor of Science degree. He received his DMD degree from the Harvard School of Dental Medicine, from which he graduated magna cum laude in 2008. Immediately following graduation from dental school, Dr. Baker began his specialty training in the Department of Endodontics at the Tufts University School of Dental Medicine in Boston. He received his Certificate of Advanced Graduate Study in Endodontics in June 2010.
While a student at the Harvard School of Dental Medicine, Dr. Baker was honored with the Student Leader Award by the American College of Dentists "for outstanding leadership, scholastic performance, and potential for impact on the profession of dentistry." He was also inducted into the Omicron Kappa Upsilon dental honor fraternity. During commencement ceremonies at the Harvard School of Dental Medicine, Dr. Baker was presented with the Norman B. Nesbett Award "for excellence in the field of clinical dentistry," and the Dr. Joel L. Dunsky Award, "for exceptional interest, aptitude and achievement in predoctoral endodontics."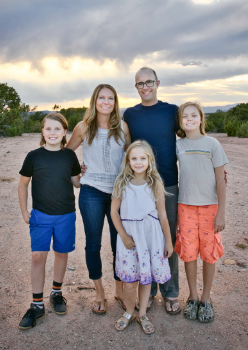 In July 2010, Dr. Baker, his wife Patricia and their two sons moved to Santa Fe to join the New Mexico Endodontic Center. As Patricia spent her teenage years in Los Alamos, where her parents still reside, they were delighted to be close to family and back in New Mexico.
Dr. Baker is active in local and national dental organizations including: the American Association of Endodontists, the American Dental Association, the New Mexico Dental Association, and the Santa Fe District Dental Society, for which he has served as President. He was proud to participate as a volunteer endodontist at New Mexico Mission of Mercy events in Albuquerque, Las Cruces, and Farmington. In January 2014, Dr. Baker became a Diplomate of the American Board of Endodontics after successfully completing a rigorous three-part examination
Curriculum Vitae
Education:
2001
B.S. University of California, Berkeley, with honors
2008

D.M.D

. Harvard School of Dental Medicine, magna cum laude
2010

C.A.G.S

. Endodontics, Tufts University School of Dental Medicine
Board Certification:
2014
Diplomate, American Board of Endodontics
Awards & Honors
2008
Norman B Nesbett Award, HSDM Alumni Association
2008
Dr. Joel L. Dunsky Award, Harvard School of Dental Medicine
2008
Omicron Kappa Upsilon Dental Honor Fraternity
2008
Student Leader Award, American College of Dentists
2001
Commencement Speaker, College of Natural Resources, UCB
2001
Honors in Genetics and Plant Biology, UCB
2001
Honors in the College of Natural Resources, UCB
Private Practice
2009-2010
General Dentistry, limited to endodontics, Boston, MA
2010-present
New Mexico Endodontic Center, Santa Fe, NM; Los Alamos, NM
Professional Memberships
American Association of Endodontists
American Dental Association
New Mexico Dental Association
Santa Fe District Dental Society (President 2014/2015)