Welcome to the New Mexico Endodontic Center
COVID-19 UPDATE
The NMDOH has advised that we may now slowly begin to accommodate non-emergent appointments. We will be calling patients from our list in the order that the appointments were cancelled at the start of the lockdown. We appreciate your patience. We will continue to practice strict social distancing. Please bring a mask if you have one. We will take your temperature upon arrival and ask you to wash your hands.
We will be screening all patients for symptoms and exposure related to COVID19.
Our office always adheres to strict universal precaution guidelines, and we are increasing sanitation and barrier precautions in accordance with ADA, CDC and OSHA guidelines during this unprecedented time.
Please call our front desk upon arrival in our parking lot before coming up to the office.
Patients will be asked to wait in their vehicles until we are ready to seat them, at which time they will be called to come up to the office. Please do not bring any additional persons into our office with you unless absolutely necessary.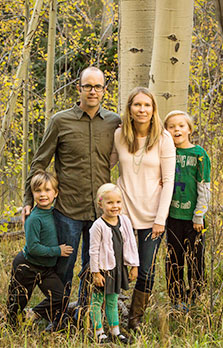 Thank you for selecting Dr. David M. Baker at the New Mexico Endodontic Center for your endodontic care. We are an endodontic specialty practice dedicated to exceptional care using state of the art technology.
Our mission is to provide our patients with the finest endodontic treatment available, in a comfortable, compassionate and courteous atmosphere.
Our "make no compromise" philosophy allows us to treat patients to the best of our abilities in a way that will lead to a pleasant experience for you. This is a tall order, but we feel that taking time with our patients and being open to their needs is of utmost importance.
In both our Santa Fe and Los Alamos offices we will provide our patients with the most up to date techniques and cutting edge technology so that you receive the best quality care. We will go to great lengths to make your visit here as comfortable and painless as possible.
Aside from providing treatment, our Doctors' role is also that of an educator. It is important that patients understand why they require treatment, what treatment involves and what they can do to ensure the best possible outcome. Dr. Baker believes that a properly informed patient has the best chance of achieving the optimal result.
Our staff is highly trained and we are not happy unless your expectations are met or exceeded.
For more information about our practice, e-mail us at
office@nmendocenter.com