Testimonials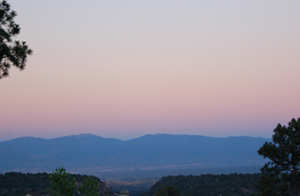 We welcome you to read Reviews and Testimonials from patients of Dr. Kenneth Kahn and Dr. David Baker at the New Mexico Endodontic Center.
Kindness in the world today is rare. Kindness from strangers is almost unheard of. You do not know me on a personal level and yet you have gone out of your way to show me much kindness, generosity and sincere care. I want you to know that you have touched my heart. Your staff has treated me as though I was royalty and are to be commended on every level of service that they provided me... I thank you for me teeth, my smile, and your care.

-Natalie S.

Dr. Baker,

A note of thanks. My visit last Friday was my first root canal. After hearing I was going to need a root canal, I felt a bit of anxiety because of all the dreadful tales I had heard in the past. Instead the procedure was easy and painless. In fact, at times I struggled to stay awake. The staff was great and helpful in getting me signed up with CareCredit. If I ever hear of a family member, co-worker, or friend needing a root canal, I will tell them about my experience with your office.

-Mark

Dear Dr. Baker,

I'd like to express my deepest appreciation to you for allowing me to come in and be seen on such short notice yesterday. I had a terrible toothache that needed attention before I could travel outside the country next week, and you graciously made room for me in your busy schedule. It's an act of generosity and kindness that I will never forget.

After you repaired my aching tooth I was able to take my wife out for a birthday dinner and movie last night, and I returned to work today. I'm eating normally and remain pain free. I'm also confident that I can travel safely.

I'd also like to thank your office staff for the expert attention to my dilemma...

Sincerely,
-William

Dear Dr. Kahn,

This letter is to thank you and your staff for the outstanding care I received when I had a root canal in your office. I had experienced a root canal many years ago and dreaded the thought of having another one. But, what I experienced was the most professional staff and mannerism I have ever seen. I was treated like a "King" in your office and I truly appreciate your kindness. You even called my residence on Saturday afternoon to check on me! You are genuinely an outstanding doctor that shows consideration and understands the meaning of patient care.

Mil Gracias, Gilbert M.

Dr. Baker,
Thank you so much for making a
ROOT CANAL
painless. I truly appreciate you and all the staff for being so kind and caring. I felt at ease right away. The procedure went so quick. Then to get a phone call in the evening checking on me is unheard of in this day and age. Finally a letter thanking me for choosing your practice and wishing me well!! Oh my goodness what wonderful care. I would highly recommend you to all. You are a true genius.
Thank you,
Gini
Dear Dr. Kahn,

My fears and anxieties were unfounded! Thank you for such a positive experience and painless root canal. I also appreciate the follow-up call. I bragged about you to all my co-workers!

Thank you, Sister Josephine

Dr. Baker and Staff

I want to thank you for your professionalism and skill on Friday.
I came to my appointment with much trepidation, and was pleasantly surprised with the outcome. You are very gently and soft spoken Dr. Baker, and I appreciated that very much.

I would highly recommend your office to anyone that asked me. Thank you again.

Regards,
Maureen

Dear Kenny,

Thank you so much for taking such good care of me! You are so kind and so efficient that it was a pleasure to have a root canal! I bet not a lot of people can say that. Bob and I feel so fortunate to be able to refer our patients to you knowing they will get the most excellent care possible.

With Much appreciation, Pat W.

Dr. Kahn and Staff,

Is it possible for a root canal to be a pleasant experience? Well, it really was; no pain during the process and no pain afterwards. Thank you! I'll never be afraid again.

Sincerely, Pat E.

Dear Dr. Kahn,

I want you to know your reassuring manner and ready smile were much appreciated. As a true coward, your TLC approached help calm my fears (which really were unfounded since the procedure was painless). Thank you for treating me as a person and not just a sore tooth.

Warm Regards, Arlene S.

Dear Dr. Kahn,

I must admit that I was a bit apprehensive about the prospect of having a root canal. However after meeting you, experiencing your caring and attentive manner and having all of my question answered, my fears literally melted away. I want you to know that being under your care, was the best dental experience I've ever had in my life. The level of professionalism, compassion, care and skill that I experienced with you and your staff exceeded anything I have experienced in the past and exceed all my personal expectations. I am forever grateful to you for successfully and painlessly removing the source of my tooth pain.

Warm regards, Tracy B.

Dear Dr. Kahn,

Thank you so kindly for working on my painful tooth on Valentines Day. I showed up out of the blue and you guided me through prescriptions, protein smoothies and the operation with such caring attention.

Sincerely, Kathleen B.

Dear Dr. Kahn,

Thank you so much for the excellent care you gave my son, Nathan, while treating his injured teeth. The results are wonderful, and your kindness and compassion, as will as your technical expertise are well appreciated. In this small community we are fortunate to have access to such competent care. I look forward to referring my friends and acquaintances, and patients to you for endodontic treatment.

Sincerely, Becky H.

Dr. Baker,

Thank you for doing such a wonderful job on my root canal. Aside from when the anesthetic wore off, I had no pain, no swelling, no discomfort. I am able to chew without sensitive sensation. I'd recommend you to anyone who needs an excellent endodontic specialist. You're a tribute to dentistry.

-Jennifer